Free Fire ID Unban kaise kare – Welcome to our vlog and in today's article we will know that "How to Unban Free Fire Account"? Friends, according to the latest report, Free Fire has become the most downloaded game. And in such a situation, many Free Fire accounts have also been spoiled by Garena. And Free Fire has banned the FF accounts of its players. And maybe you too will be with the same Banned Free Fire Account. That's why you are reading this post on the internet right now.
Also a question might be running in your mind that "How can I unban my Free Fire account"? So don't you worry. Below we have given you some easy steps. By following which you can easily Unban your Garena Free Fire Account. Often people log in through the Free Fire account Facebook. And his Facebook account has been banned from being accessed by Free Fire. And in this case you search "how to unban my free fire facebook account". So let's know about it below.
Free Fire ID Unban kaise kare?
Often people search 'Ff id unban free fire com' in a hurry. But let us tell you that on the Internet you will find many apps named Unban Free Fire ID App. But it was no use. Because often people download useless apps from their phone to unban their free fire account.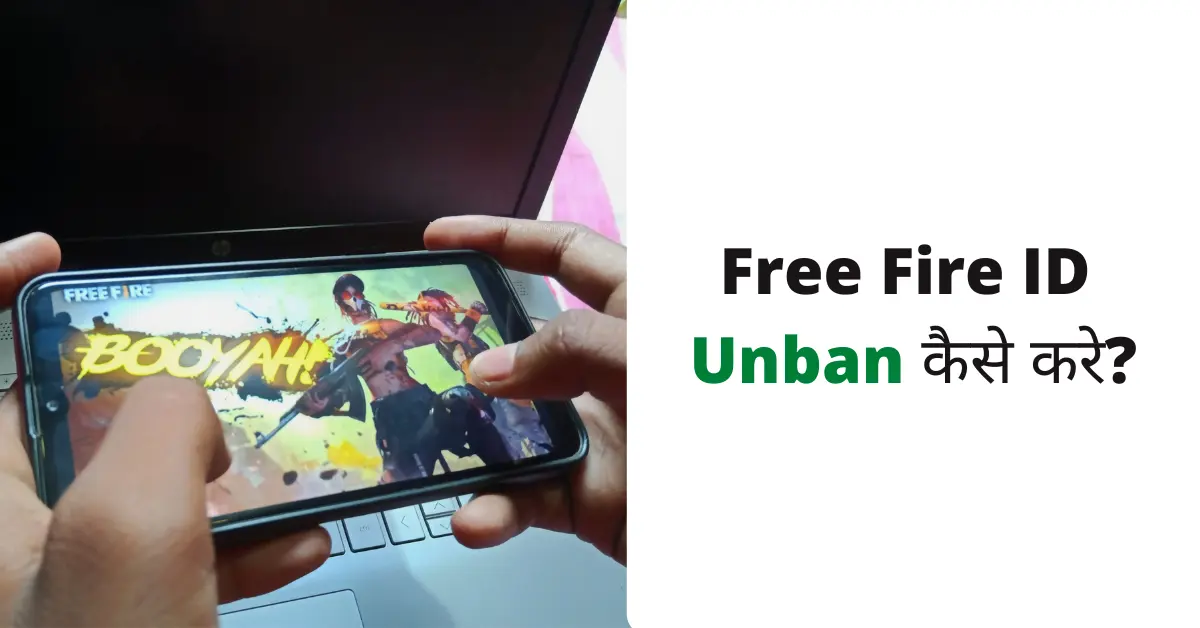 Below are some ways to unban Free Fire ID, follow them step by step.
Method 1. Unban Free Fire Account 2022
First you need to visit the official Garena Customer Support page on your phone or PC.
To go to the Garena Customer Support Page click here,
Now you will see many options here like Email us now, Ticket Record and Free Fire Support.
Now Email Us Now Click on option.
Here you have to describe your problem in details.
Now, it's done once. You will have to wait for a week for their reply.
Now if they don't find anything suspicious on your Free Fire account. They will unban your Free Fire account.
Method 2. Free Fire Account Unban In 2022
First of all you Link By clicking on it, you have to go to the official Garena Support page.
Now you need to log in to this site using your Free Fire account.
After that click on submit a request.
Here you have to select either Free Fire or Free Fire Max.
Once selected, more options will appear on the screen.
Here, you have to select Game Concerns in the type of request and fill other details.
After that click on submit button.
Why is Free Fire ID suspended or banned? Do not make these mistakes even by forgetting?
Before this, we want to tell all our readers with the help of some points that, Free Fire id unban kaise kare 2022? We want to tell all our players in detail that why Free Fire ID is suspended or banned, which are as follows-
Your Free Fire ID gets suspended or banned when you try unsuccessfully to hack Free Fire.
In FreeFire, when you add files to your game that do not support the game, your FreeFire ID may be suspended or even banned.
When you do something against the Free Fire ID rules, not only is your Free Fire ID banned but also suspended forever, after which you can't unban your Free Fire ID again. can do
With the help of the above reasons, we told you why your Free Fire ID is suspended or banned so that you don't make the above mistakes and keep enjoying your game adventure in an exciting way with ease.
More information about Free Fire
Free Fire is a battle royale game that you get to see on Android and iOS platforms, it is a survival game which is very popular, also this game is played by more than 500 million people in India and this game only 689 MB's. Come friends, now we give you complete information about this game, such as what happens in this game, how to play, what are the benefits of playing it and what are the disadvantages of playing this game.
First of all we give you basic information about this game so that you will know about it. Garena which is a very big company has made Free Fire game, friends, many of you have this question that when Free Fire game was first launched in India, then the correct answer is Free Fire all over the world. . It was first launched on 30 September 2017 and it was also launched in our India.
Forrest Lee, the founder of Garena, the company that made this game, thought of making this game, friends, in the year 2017, the craze of Battle Royale games had increased a lot, but at that time such games could be played only in PC. Keeping this in mind, Forrest Lee thought of making this game in mobile and he gave the responsibility of making this game to two small companies 111dots Studio and Omens Studios of Free Fire, friends 111dots studio is a vetnam company and Omens studio One is the Netherlands. Company, these two together created our Free Fire game for mobile.
For information, let us tell you that the company that makes Free Fire is from Singapore and this game has been made in South Korea, many people often ask whether Free Fire is also a Chinese game like Pub Mobile, so maybe you should know about it. Must answer. Garena Free Fire is a Singapore game created by Garena and the founder of this game is Forrest Lee, now we know about this game in detail.
FAQ's
Can we unban Free Fire account?
Yes, but we can just try to close the free account. You can follow some given steps.
Why is a Free Fire account banned?
When you violate Free Fire's Terms and Policy. Your Free Fire account will then be banned.
Is there a free fire ban in India?
No
Conclusion
so guys it was Free Fire ID Unban kaise kare, I hope you liked this article today. If you liked this article today, then definitely share it with your friends and also turn on the notification bell of the website so that in the coming time you do not miss any article because we are providing such helpful articles for you daily. Keeps bringing If you have any problem related to this article, then you can ask us by commenting, we will try our best to solve your problem. Thank you.
Read more: